TRAKHEADZ.COM MUSIC NEWSWIRE
MusicDish Advertising Network
Trakheadz.com PR
Get your press release featured on the following websites: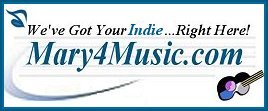 Trakheadz.com Newswire offers press release distribution for just $9.95, which includes:
*** Featured on the Trakheadz.com Newswire
*** Featured on over 30 music websites' newswires
*** Added to database & homepage of the Music Industry News Network (Mi2N), the leading music industry newswire
Price: $9.95
We reserves the right to reject press releases for distribution that are of an inappropriate nature, as determined by our editors (non-pr messages, obscene, malicious, violates copyright laws, of a violent or sexual nature, etc.). In addition, Mi2N reserves the right to edit press releases so that they are properly formatted for distribution to various channels.
It just takes a few easy steps:
1. Fill out the form below
2. Make a credit card or paypal payment of $9.95
3. Submit your press release
4. Receive confirmation and report within 24 hours
Newswire Provided By

Copyright © 1997-2008 MusicDish LLC, all rights reserved.